KIOSK N27
parution : juin 2012

Catriona Shaw et Morven Crumlish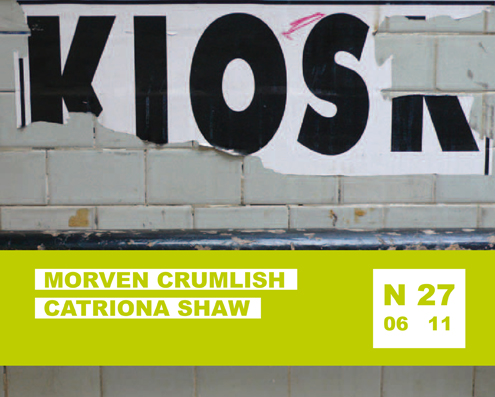 KIOSK N27
Livret 20 pages, 140 x 175 mm, quadrichromie, broché, 200 exemplaires. 8 euros.

EDITION DE TETE Coffret collector.
Livret accompagné d'un CD audio original de Catriona Shaw signé et numéroté.
Durée totale 21'33. 35 exemplaires.
65 euros.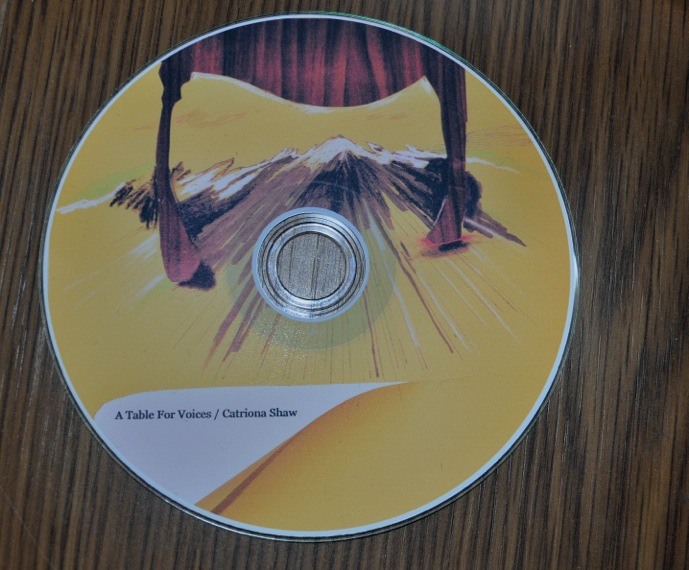 CATRIONA SHAW
A Table for Voices
2012

Noise Lecture 06:07
What is it? 02:45
Moscow 02:34
Lady Figure 03:28
Blackbird (intuitive) 03:42
The Dark Hour (bonus track) 02:43

All tracks made in Berlin between 2007 and 2010 by Catriona Shaw.
Tracks 1 - 5 produced by Fred Bigot in 'The Padded Cell', Berlin.

Description:
These songs were produced for a performance entitled 'A Table for Voices', which was presented at the Badischer Kunstverein, Karlsruhe in 2010. They are the backdrop for lyrical anecdotes about my experiences as a pop singer. These are the instrumental versions and although they may seem abstract, they tell a story.
I have included, as a bonus track, 'The Dark Hour'. It is a form of light relief, a song written in and about the wee hours of the morning.
Pour commander :

- KIOSK N27

- ÉDITION DE TÊTE